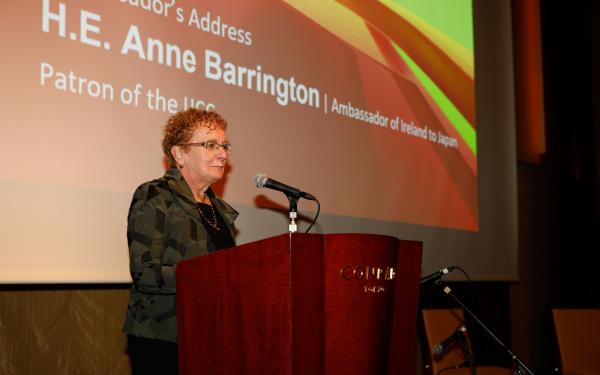 Please join us on February 22nd to wish farewell to the Ambassador of Ireland to Japan, H.E. Anne Barrington. 
As she leaves her position in Tokyo, the IJCC would like to thank the Ambassador for her significant contribution to Ireland Japan relations.
And our members will have the opportunity to say their goodbyes to the Patron of the IJCC, Ambassador Barrington. 
The event will be held at the luxurious Bar TwentyEight. We'll enjoy canapes and drinks surrounded by the breathtaking views of the Tokyo skyline. Served from 7 pm to 9 pm.