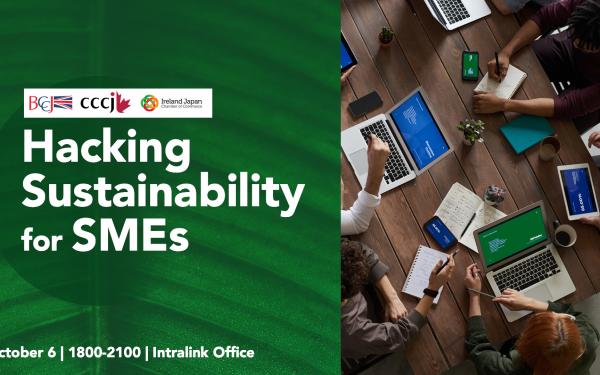 Dear IJCC Members and Friends,
We are delighted to announce that the Ireland Japan Chamber of Commerce (IJCC) will be partnering with  the British Chamber of Commerce in Japan (BCCJ)  on their Hacking Sustainability for SMEs event.
Our IJCC Director and manager of the Sustainability Committee Richard Grehan will be representing the IJCC at this event.
This event will take place Thursday, 6th October 18:00 - 21:00 (JST) at Intralink K.K.