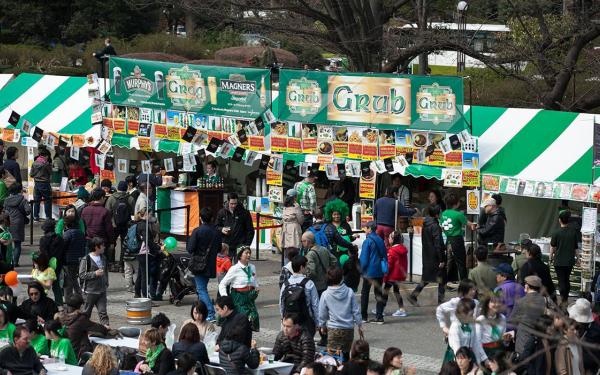 Asia's Largest St. Patrick's Day Event
The "I Love Ireland Festival 2018" (ILIF) will celebrate its fifth year on the weekend of the 17th and 18th of March 2018 in Yoyogi Park, Tokyo. The event is organised by the Ireland Japan Chamber of Commerce (IJCC) with the support of the Embassy of Ireland in Japan.
Visitor's will celebrate Ireland's national holiday, St. Patrick's Day, while enjoying a weekend of entertainment, food, drinks, sport, education, culture and more. It is anticipated that some 130,000 people will attend the two-day festival.