Partner Focus - Japan Market Expansion Competition (JMEC)
From the interview with Trond Varlid, JMEC Program Director
Q1 Tell me about your organisation?
Established in 1993 and supported by 18 foreign chambers of commerce in Japan, including the IJCC, JMEC is a unique business training program based in Tokyo in which participants learn how to conduct research and analysis and write a comprehensive professional business plan. It is aimed at mid career business professionals who want to improve their business planning skills.  The program is now in its 27th edition and has grown into a diverse and dynamic community of some 3,000 business professionals, including participant alumni, project clients, lecturers, team mentors and many other supporters.
The most unique and valuable feature of the program for participants is that they get to work in teams on real business plan projects for real companies. To our knowledge this is the only business training program in Japan that offers such an opportunity. The program can informally be described as a 'mini MBA'. It should be made clear, though, that JMEC does not lead to a formal qualification or degree—but it is certified by Pearson PLC, the world's largest education company, and participants who successfully complete the program get certificates issued by Pearson.
And the project clients will get business plans researched and written by a team of 4-6 people who will provide a fresh and independent perspective on the client business, at a very reasonable cost. Past project clients include Dyson, Hewlett Packard, Heineken, Philips and many other global companies—but the majority are small and medium sized companies, and new ventures. We have also had several Irish projects for companies such as Waterford Crystal and DOCOSoft, an innovative Irish software company.
The program is focused around a business plan competition whereby the top three teams can win attractive prizes and there are also some special awards. In recent years all members of the first prize winning team have received Finnair air tickets from Japan to any Finnair destination in Europe, as well as a one-year membership of the American Chamber of Commerce in Japan. Hewlett Packard has provided laptops or tablets to the second prize winning team members, and there is an attractive third prize as well.
JMEC is run once a year, from early November to the end of May. The first part of the program is a series of lectures on a range of topics relevant for writing a business plan. The lectures take place over 7 Saturdays and all our lecturers are experienced business executives and successful entrepreneurs here in Tokyo. Therefore participants get a very practical, hands-on focus on doing business generally as well as specifically in Japan.
Q2 Why did your organisation set up in Japan?
JMEC was established at the initiative of the Australian New Zealand Chamber of Commerce in Japan (ANZCCJ), and was modelled on a similar program in Australia. The ANZCCJ was joined by 4 other foreign chambers or agencies, one of which included Enterprise Ireland—the Ireland Japan Chamber had not yet been established at that time. So Ireland and the local Irish business community in Japan played a key role from the very beginning of JMEC. Over the years further foreign chambers joined and we now have 18 'JMEC chambers'.
The original purpose for setting up the program was partly to assist foreign businesses to enter the Japanese market, which many found challenging—due to language, culture and for other reasons. In the early years, therefore, all projects where market entry projects—and the program was originally called Japan Market Entry Competition.
The second purpose was to provide a business training program for young Australians and other foreign nationals who often arrived in Japan as language teachers or students. Many of them liked Japan and wanted to stay but needed or wanted to get a job in business to enable them to stay here for the long term. JMEC offered a very practical and affordable training program where they could develop essential business planning skills.
The program's two main purposes have remained the same, as described above—but with some changes in the composition of projects and participants. We still have several market entry projects every years but now many are also for foreign companies that are already established in Japan—but which need a business plan for launching a new product or service, or looking for new business growth ideas from a JMEC team.
From the outset the program was also open to and joined by many Japanese who found JMEC to be an opportunity to develop both English and business skills, as the program operates entirely in English. In the early days of the program some 70% of participants were foreign nationals, but the proportion of Japanese gradually increased and has now for many years been around 50%. We also have strong participant representation from women who now typically account for 50-60% of all participants.
Q3 What initiatives are you looking forward to in this year?
In this current year, JMEC 27, a major feature of the program has been that almost everything has to be done online—lectures, meetings, interviews, etc. This has presented challenges but has generally worked out very well. One advantage has been that a number of people not based in the Tokyo area were able to participate, including participants in Okinawa, Wakayama and the Kansai region.
We are using Zoom as the online platform for this and after this program we will review and see how we can further expand and improve our Zoom and online capabilities—including the possibility of running hybrid programs in the future.
This year we will expand the frequency and extent of news about JMEC and its stakeholders, as well as more speaker events—to further raise the profile of the program and help us recruit new project clients and participants.
We have an interesting speaker event coming up on April 27th with Jorge Calvo, PhD, as keynote speaker—'Journey of the Future Enterprise'. Based on his recently published book of the same title, Calvo will focus on the challenges of disruptive change caused by rapid digitalization and AI in the age of 'Industry 4.0'—and what you need to do to navigate into a successful future for you and your organization.
https://jmecspeakernight210427.peatix.com
Q4 For you, why is collaboration with foreign chambers including the IJCC important?
The program is focused on helping foreign businesses expand their business in Japan. Therefore the collaboration with foreign chambers is essential to remain closely associated with the foreign business community in this market—and the chambers also play an important role in helping us to promote the program and recruit new project clients and participants.
Q5 How can IJCC members get involved in your activity? And which field are you looking forward to collaborating with IJCC members especially?
There are three main ways for members of the IJCC to get involved with JMEC. One is for companies or entrepreneurs who need a business plan for expanding their Japan business to submit a project and become a project client. Another is for individual members to take part as participants in the program—or to have team members and staff from their organization participate. IJCC members can also consider being a JMEC sponsor. Most sponsorships are products or services in kind. The project client, participant and sponsor sections on our JMEC Web site provide further details, and your members are also welcome to contact me directly on trond [at] jmec.gr.jp.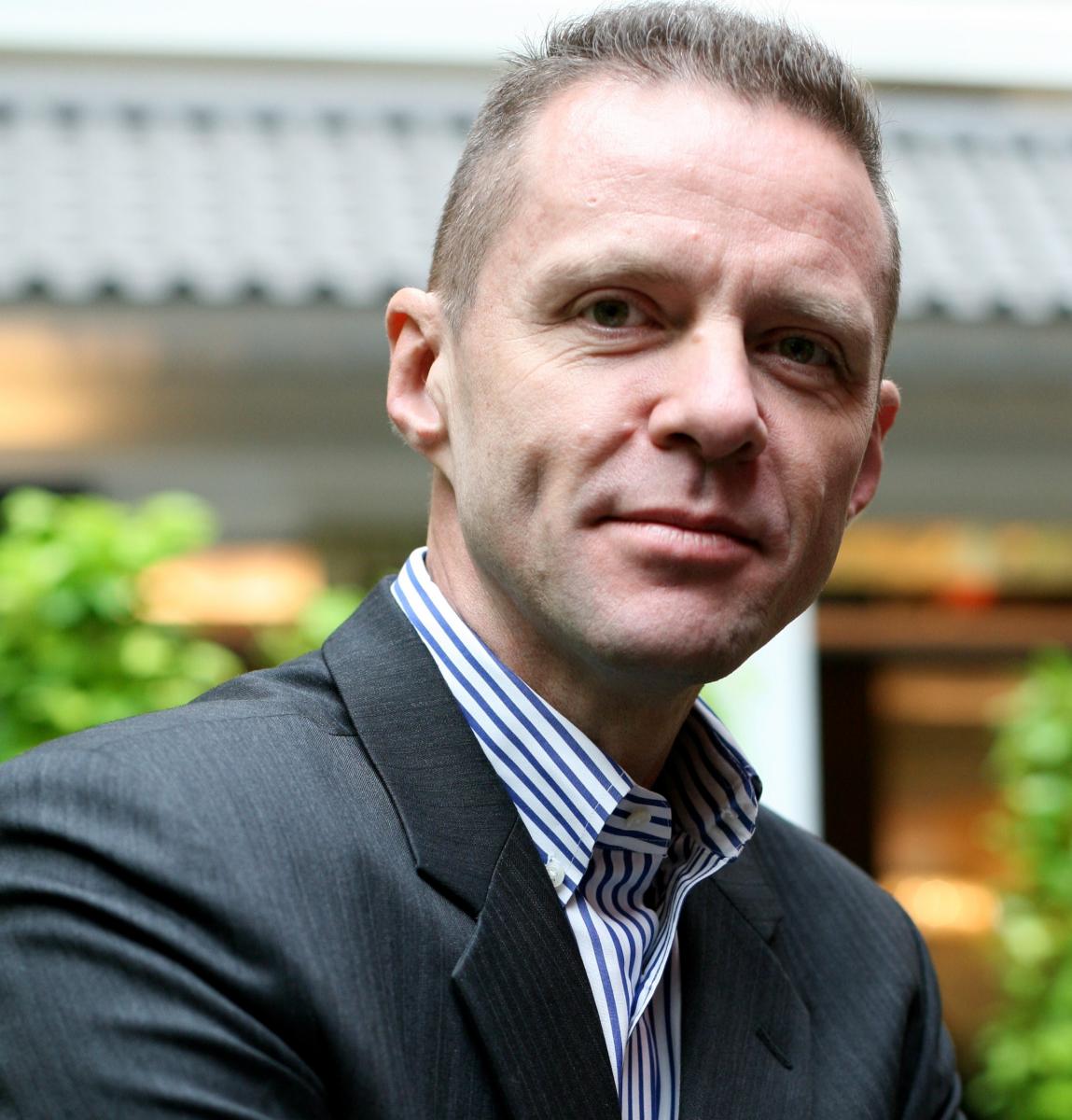 TROND VARLID, JMEC Program Director
JAPAN MARKET EXPANSION COMPETITION
trond [at] jmec.gr.jp